Press Release & Industry News
Thilawa SEZ expanding in Myanmar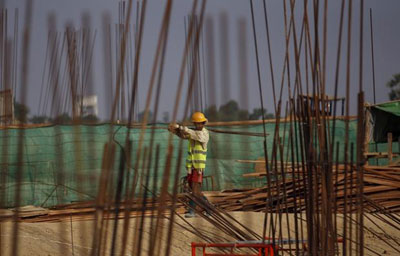 YANGON: Developers of the Japanese-backed Thilawa special economic zone (SEZ) near Myanmar's commercial capital launched an expansion project on Friday, with senior government officials expressing high hopes for its success.
The beginning of construction of the 101-hectare Zone B, located directly south of already operating 405-hectare Zone A, was marked with a ribbon-cutting ceremony held at the site southeast of Yangon.
Speaking at the ceremony, Commerce Minister Than Myint thanked the Japanese government and private sector for their support for the success of the SEZ.
"There were opportunities as well as many challenges in implementing this Thilawa SEZ. However, both the government and private sectors of Japan and Myanmar had successfully overcome these challenges to reach this far," he said.
Completion is scheduled for mid-2018, with the developer and operator Myanmar Japan Thilawa Development Ltd planning to make available some land for leasing to investors by late this year.
Zone A, on which construction started in late 2013, is now 95% occupied, and MJTD said it anticipated strong demand for the Zone B as well.
It said that so far, 78 companies from 16 different countries have opted to locate their factories, production facilities, or logistics facilities in Thilawa, with total investment exceeding US $1 billion.
Half of those companies are from Japan, according to Japanese officials.
The joint venture industrial complex, which is about a 23-kilometre drive from central Yangon, has been allocated a total of 2,400 hectares of land by the Myanmar government.
MJTD involves a consortium of three major Japanese trading firms -- Mitsubishi Corp, Marubeni Corp and Sumitomo Corp -- which jointly hold a 49% stake on the company. The rest is held by the government and nine local companies.
The success of Thilawa contrasts with the slow progress of the Dawei SEZ, where the Thai and Myanmar governments are the main stakeholders. The Japanese government has also become involved but its main focus remains on Thilawa.
Masayuki Hyodo, managing executive officer of Sumitomo, said at the ceremony that even though Zone A plots are almost sold out, the huge project's backers cannot afford to be complacent since Myanmar faces "severe competition" from neighbouring countries in attracting foreign investment.
"There exist some countries that have been favoured with billions and billions of dollars last year. We still need to double our efforts in this regard," he said.
Hyodo also said growing protectionist sentiment in Myanmar could bring additional challenges for FDI inflows.
"Under such difficult circumstances, we have to enhance and keep the attractiveness of Thilawa SEZ to gain foreign direct investment to Myanmar by overcoming many challenges," he said.Source: http://www.bangkokpost.com/business/news/1204317/thilawa-sez-expanding